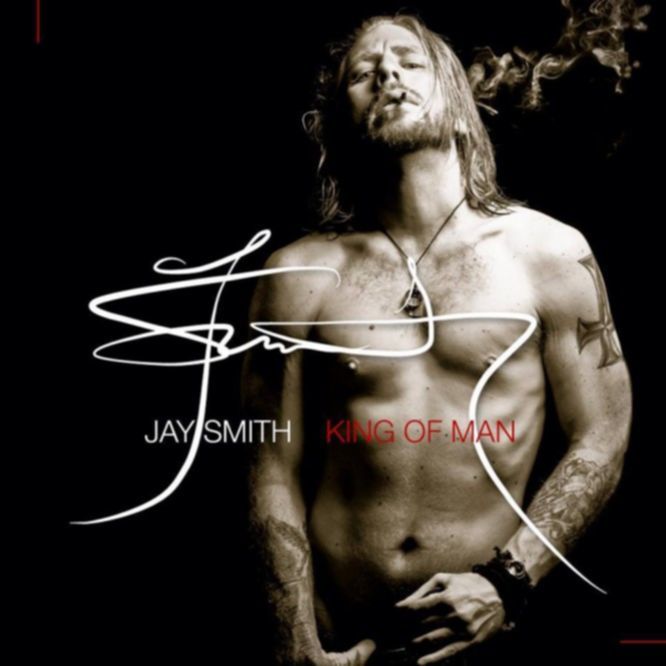 Die Macht der Verführung.
Jay Smith zieht wirklich alle Register: Auf dem Cover seines zweiten Albums KING OF MAN sieht man ihn oben ohne und muskelbepackt mit Drei-Tage-Bart vor einem schwarzen Hintergrund stehen. Seine Haare hängen ihm lässig ins Gesicht, in seinem Mundwinkel baumelt eine Kippe. Sex sells, da ist Jay nicht der erste, dem das auffällt und wie man sich in den Medien perfekt in Szene setzt, hat der Swedish Idol Gewinner von 2010 sicher auch eingehend gelernt.
Doch während man sich beim Cover streiten kann, ob diese Pose einfach den Albumtitel optisch unterstreichen, eine Szene aus einem Marlboro-Spott nachstellen oder kalkuliert die weibliche Hörerschaft anziehen soll, bietet KING OF MAN musikalisch wenig Raum für Zwistigkeiten.
Smith hat den Blues, mal düster bedrohlich (›Cowboys From Hell‹), mal verführerisch (›Women‹), traditionell (›The Blues‹), mit viel Pathos (›Sanctuary‹) oder auch radiotauglich balladesk(›King Of Man‹). Im Vordergrund steht seine tiefe Reibeisenstimme, kräftig, gefühlvoll und – ja, ich muss es zugeben – durchaus sexy. Seine schwedische Heimat hat der junge Rocker so schon um den Finger gewickelt.